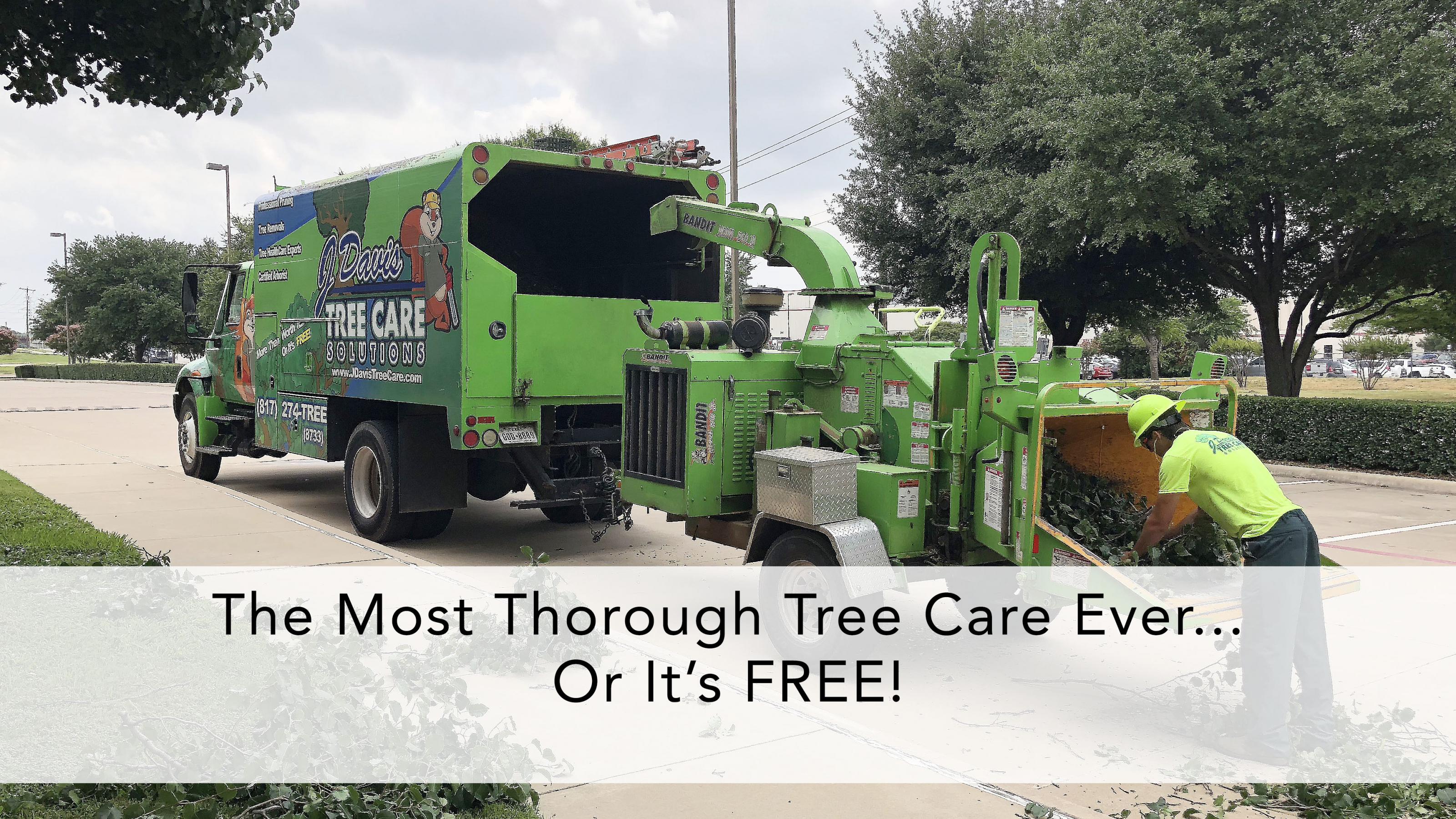 Large and low-hanging tree branches can obstruct views from windows or doorways and can also block sidewalks, pathways or walkways. The best way to deal with any one of these issues is to hire professionals like us to properly cut the limbs. We have been in existence for decades and can provide you with quality tree trimming services in Keller, TX that will not be surpassed. Our certified arborists are highly trained and know how to properly trim trees. We use standard industrial equipment and advanced techniques to safely remove dying, dead and low-hanging branches.
We guarantee our services will not be duplicated by any competing company in town. Our team of experts are highly skilled and will do the job you pay them to do and will take precautions during the trimming procedure. You can rely on our crew to cut and shape your tress and prevent limbs from obstructing views, walkways and sidewalks. Cutting branches can be dangerous and should be performed by trained arborists. You can depend on our team to do an outstanding job. Our advanced tools and equipment ensure that our crew will effectively remove branches from your tree. The top-quality tree trimming services we offer are unsurpassed.

Trimming enhances the health of trees and helps them grow and thrive and also helps extend the life of trees. We kindly suggest that homeowners have their trees professionally trimmed regularly. If you hire our reputable company, we guarantee that our arborists will do an efficient job trimming your trees. We offer highly reliable services that will not be duplicated or beat by the competition. If you are looking for quality tree trimming by skilled professionals in Keller, TX, we ask you to give us a call. We offer the most thorough tree care ever...or it's free. Get in touch with us today to book an appointment.