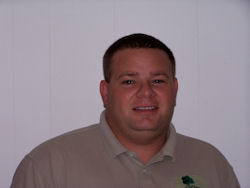 Trees require proper care for them to grow and flourish. Our fine company has been in operation for years and can provide you with quality tree care services in Southlake, TX. You can rely on our certified and highly trained arborists to do the job right. We offer a selection of services such as fertilization, inspections, pruning, trimming and tree removal that will help your trees grow and live a longer life. If you hire us, we guarantee that our expert crew will not be outdone by the competition.
Our skilled team of arborists has the experience and expertise to care for any tree on your property. If you are looking for quality tree care services that you will not find anywhere else in town, we ask you to contact us right away. You can depend on our team to improve the health of your trees so that they can thrive. Our crew is very knowledgeable can be trusted to properly care for your trees. The services that we offer will not be equaled. We give you our word that there is not one company in the region that can compare to the services and care we provide.
You can expect our team to arrive at your residence on time and for them to be ready to get to work. Plus, they will have the right equipment to work safely and efficiently. When they are done, they will clean the debris. Plus, your trees will look great and will be healthier. The aesthetics of your landscape will be improved if your hire our reputable and well-established company. Our team knows how to properly care for your trees. We promise the job will be done efficiently and that our quality tree care services in Southlake, TX will not be surpassed. We offer the most thorough tree care ever...or it's free. Contact our office today.