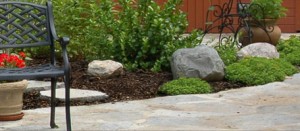 Sometimes pruning back a branch on a tree can make that tree do well. Sometimes cutting one branch off of a tree can help another branch grow in as it should. If you feel that your tree just needs a little help to be all that it should be, we are here to give you quality tree pruning services in Keller, TX. We will figure out which branches should be cut back for the benefit of your tree, and we will make sure that they are cut back just enough to help the tree thrive. You can trust us to know what has to be done to look out for each type of tree in your yard, and you can know tha we have experience pruning all kinds of trees and offering all kinds of tree care services.
When you are looking for quality tree pruning help, being able to get affordable help is important to you. Being able to get someone to trim your trees without charging you more than you can afford to pay is vital. We make sure that you can pay for our services by keeping the cost of them as low as possible. We make sure that you can pay for our services by working as quickly as we can when we are in your yard. If you do not feel that we are thorough enough with the treee care that we offer, that care will be free to you, too, so you can trust that your money will be well spent.


It is important for you to get set up with quality tree pruning help in Keller, TX, and we make sure that you can get that. Trust us to give you exactly the kind of help that you need and sit back and watch the way that your trees thrive when we are finished working on them.