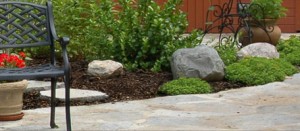 Pruning trees keeps them healthy and improves their overall condition. In addition, it beatifies tress and enhances curb appeal, which can increase the value of your home. If you want to improve your landscape, we guarantee our top quality tree pruning services in Arlington, TX are the best in town. We are a highly reputable and well established company that you can rely on to do an efficient job. Our arborists have years of experience and know what they are doing. When the job is complete, your trees will look great and will flourish.
Pruning removes weak, dying and dead branches as well as overgrown and twisting limbs. Dead branches can be highly dangerous because they can break off and fall without warning. If they fall, heavy branches can cause significant damage to your house, car or to other trees on your property. Moreover, they could fall on you and cause serious injuries. We offer reliable and top quality tree pruning that helps trees thrive. The services we provide will not be duplicated or surpassed by the competition and can help improve the health of trees and extend their life.
Trees thrive when with the proper care. It is good practice to hire professionals like us to prune your trees. We will do the job right and will not harm your trees or damage your property. It is best to hire professionals to prune your trees because we have the right equipment and the know-how to keep trees healthy and strong. It takes expert skills to care for trees and to improve their condition. We offer the most thorough tree care ever...or it's free. Our top quality tree pruning services in Arlington, TX are the best in the region and will not be surpassed. Please contact our office today to schedule an appointment. Our prices are reasonable, and our estimates are free.