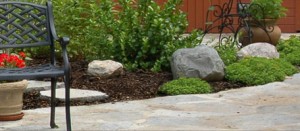 The large maple tree in your backyard has many twisted limbs that are preventing the tree from growing. Plus, there are several weak branches that could fall and damage your house or vehicle. Plus, they could fall on you, a family member or a passerby. We run a trusted and reputable business that offers quality tree pruning in Arlington, TX that is both dependable and affordable. You can rely on our skilled and certified arborists to safely prune your tree. If you are looking for top-rate services that will not be matched or surpassed, we ask you to give our office a call. We guarantee that we can provide you with the best and most efficient services in town.


Pruning eliminates sick, weak and dead branches and limbs. In addition, it helps improve the health of trees and promotes new growth. If you want your tree to be healthy and to stand tall year-round, we guarantee our team will do an efficient job. Our certified arborists are well trained and have the experience to properly prune trees. We offer top quality tree pruning that will not be equaled. We will assess the job and quote the full price before we start working. We can provide you with exceptional services that will improve the health of your tree.
Our first-rate services are designed to extend the life of trees. Cutting away weak and dead branches helps trees thrive. However, pruning must be done properly. If not, trees may be permanently damaged and could stop growing. Also, they could die if they are not cut correctly. If you hire us, you can rely on our efficient team to use the right tools and methods so that your tree can prosper. If you want quality tree pruning services in Arlington, TX, we guarantee our team offers the most thorough tree care ever...or it's free. Contact us today.