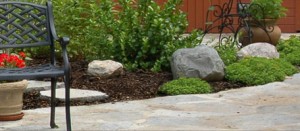 Trees require intermittent pruning to maintain their health and to enhance their appearance. We advise people to contact experts like us because we know how to properly and safely trim limbs and branches. We can provide clients with quality tree pruning in Arlington, TX that will not be surpassed by any competitor. Pruning trees can be risky because it often involves climbing ladders, which can be dangerous. In addition, it involves using saws and chainsaws, which can also be extremely dangerous if you do not have the experience or training to safely use this kind of equipment. For your safety, we highly suggest that you leave these high-risk jobs to our qualified and certified team.


We are skilled experts that can offer quality tree pruning that will be done right. Our arborists are well trained and will not harm your trees. Plus, they will use advanced methods designed to help trees thrive. They will also shape your trees during the process. When the job is complete, your trees will have a perfect, natural and beautiful form. Pruning also entails removing overgrown, twisting and dead branches that strengthen trees and extends their lifespan. If you hire us, we assure you that our crew will provide you with professional services that will not be duplicated or exceeded.
Our services are very reliable and will be done safely by our expert arborists. Pruning is necessary if you want your trees to look great and to be in good condition and want them to live longer. If pruning is not done right, trees may become badly damaged. Plus, growth could stop, and they could die if they are not properly pruned. We offer the most thorough tree care ever...or it's free. Our top quality tree pruning services in Arlington, TX are unmatched. Please give us a call to book an appointment.