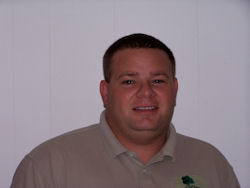 We have been in existence for years and can offer you top quality tree pruning in Arlington, TX that removes weak, dead and sick branches from your trees. It is best to have your trees professionally pruned on a regular basis. Doing so can prevent diseases and overcrowding and helps trees flourish. In addition, pruning can keep you and your home safe. Dead and weak branches can fall and should be removed as soon as possible. Pruning also eliminates the risk of tree limbs falling on you or your house. Our crew is well trained and has the skills to do an exceptional job pruning your trees.


Pruning trees and shrubbery also helps stop bug infestations that can severely damage or kill trees. Insects can build nests in your trees that can weaken the tree and may kill the tree over time. We guarantee that our quality tree pruning services will stop bug infestations and will also prevent diseases from spreading. Our certified arborists will inspect your trees for damages and diseases and can treat the issues successfully. If you hire us, we assure you our services can make your trees healthier and stronger and can make them look beautiful and robust.
Trees need the right care so they can thrive and grow strong. Pruning can strengthen trees and improve their health. Plus, it helps shape trees by getting rid of dead spots and overgrown branches and limbs. Pruning also removes unhealthy areas and branches, which helps improve the structure of trees and promotes new growth. Pruning is one of best ways to keep trees in great shape and will help them flourish. Our quality tree pruning services in Arlington, TX will not be outdone by the competition. We offer the most thorough tree care ever...or it's free. Contact us today for an estimate or to schedule an appointment.