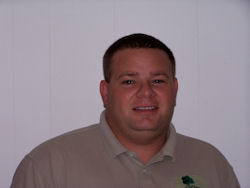 You might have a variety of trees in your yard, with each one needing care that is unique to it, or you might just have one tree that you really care about and that you want to see in good health. Whatever your yard looks like and no matter what types of trees you are growing, we are here to help you keep everything healthy. You can trust that our quality tree care will provide your trees with the boost that they need to look good and stay in good health. You can trust us to give your trees just what they need so that they can continue to provide you with both beauty and shade.


As someone works on a tree, they first look for issues and things going on with the tree that might cause it to get unhealthy or die. When we come to your yard, we will look for any problems that might be causing your trees to be in less than perfect health. After we have looked the trees over for issues, then we will start to offer them care and make sure that they are at their best. We provide only the most thorough tree care ever... or our services are completely free.


You might be interested in getting your trees to grow, or you might simply want to have them pruned so that they are a good shape and have a nice look to them. Whatever your plans are for the trees in your yard, and no matter how long your trees have been a part of your yard, we can give you help that will make a difference. When you contact our quality tree care team in Keller, TX and you get us to make a visit to your yard, we will show you all that your trees can be.