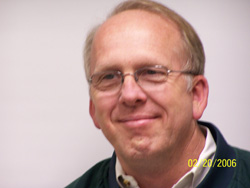 We highly recommend professional tree pruning in Southlake, TX to maintain the health of trees. Pruning eliminates weak, sick and dead branches. In addition, it promotes new growth. Our skilled arborists are well trained and have the experience to keep trees in good condition. You can trust us to do the job right so that your trees will thrive. The top-rate services we offer will not be duplicated or surpassed by any competing company in town. Our arborists are highly skilled and will do an outstanding job pruning your trees.
Weak branches and limbs can fall and damage your house or car and can fall and injure people. Plus, diseased spots can stop disease from spreading and killing trees. To prevent this from occurring, we suggest that homeowners contact us and ask about our professional tree pruning services. If you hire us, we guarantee you can depend on our certified team to efficiently prune the trees on your property. We have been in existence for many years and know what we are doing. Our skilled experts will not be outdone by the competition. We assure our customers that they can trust our experts to properly prune their trees.

The services we provide are designed help trees flourish and grow. Our techs know how to make trees look beautiful and keep them healthy. If you want your trees to be healthy and to live a long life, we assure you that our professional tree pruning services in Southlake, TX are the best in the region. Our skilled and trained arborists will safely remove dead, dying and diseased limbs and branches to help your trees grow. Pruning also removes overgrown branches and prevents them from interfering with your phone, power and cable lines. We offer the most thorough tree care ever...or it's free. Contact us today to book an appointment.