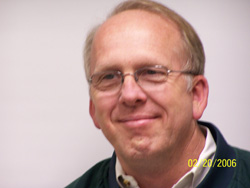 If you want your trees to look nice, you have to have them carefully pruned. The trees are an important part of your whole yard, and you need to make sure that they look just right. When you contact us with your professional tree pruning needs in Southlake, TX, we will make sure that all our work is done right. We know which branches are meant to stay on the trees in your yard and which branches are best cut off and taken away. You can know that your trees are in professional hands when you have us on your side, and we will not let you down.


If you want your trees to be healthy, you have to figure out if there are parts of them that should be removed. You have to figure out if too much of your tree's nutrients are going to a part of it that doesn't need those nutrients. We will help you have certain branches removed so that your trees can be at their best. When you get in touch with our professional tree pruning team, we will figure out if there is something wrong with one of your trees that needs to be addressed.


We are dedicated to being thorough, and we make sure that there are no tree branches in your way after we have finished working. If you feel that one branch might be at risk of damaging your home, you can trust our professional tree pruning service in Southlake, TX to take care of things. If you have to bend to get under one of your branches, we will remove that. If you are not happy with how thorough our tree care is, you will not have to pay for our help. It is our goal to give you tree help you appreciate.