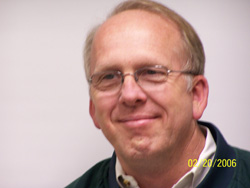 Pruning is an important factor when it comes to maintaining trees and keeping them healthy and strong. The procedure gets rid of weak, diseased and dying branches. Plus, it removes dead areas that can stop growth. Pruning helps trees thrive and can increase their health. Our skilled team is well experienced has the expertise to improve the overall condition of trees. The professional tree pruning in Arlington, TX offered by us is unsurpassed and includes upfront and honest estimates. If homeowners want reliable services, we kindly ask them to call our office as soon as possible. The expertise and skill level of our arborists is unmatched by the competition.
Another issue pruning addresses is weak and broken limbs that could fall on people, cars and houses. It makes good sense for homeowners to hire experts like us that can provide them with first-rate professional tree pruning services. We have the tools and equipment to properly prune trees and will not harm trees during the procedure. Our reputable company offers dependable services by skilled and certified arborists. It is our business to have the know-how to safely and properly prune any type of tree. We have been operating here for years and can guarantee our team will not be outdone. Plus, we assure clients the team will do an outstanding job pruning their trees.
Proper care helps trees flourish, and it shapes and beautifies trees. If homeowners want their trees to grow and live longer, we suggest they hire us. Our professional tree pruning in Arlington, TX will not be equaled or exceeded. Pruning helps trees thrive. Plus, it strengthens trees and promotes new growth. However, it must be done correctly to prevent significant damage to trees. Unskilled pruning can kill trees. Our company offers the most thorough tree care ever...or it's free. Please contact us today to setup an appointment.