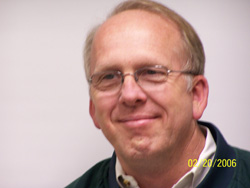 Several trees in your front yard have overgrown and overcrowding branches that are preventing the trees from growing. We are a reputable and professional tree pruning in Keller, TX company that offers expert services in the area. Our certified team is highly skilled and has the training to do a sufficient job. We have been in existence for many years and know how to successfully prune trees with overgrown and overcrowding branches and limbs. If you want reliable services that will not be matched, we assure you that we are the best place to call in town.


Pruning helps trees flourish and is the best way to keep trees healthy and looking beautiful. Overgrown and overcrowded branches and limbs can stop new growth and can harm trees. In addition, if they are not removed, the tree could eventually die. Our crew is well experienced and has the expertise and skills to properly prune trees. The professional tree pruning services we provide will not be exceeded by our top competitors. If you are looking for trusted services from a qualified company, we strongly advise you to give our office a call at a convenient time.
We guarantee our team will do an excellent job pruning your trees. If you hire us, we assure you that your trees will be expertly pruned and will thrive. Pruning is the best way to eliminate overgrown and overcrowding branches and limbs. Plus, pruning can keep your trees healthy and strong. However, it must be performed correctly, which is why we ask you to hire us for our unbeatable services. If pruning is not done correctly, trees could be badly damaged, and growth may stop. We offer the most thorough tree care ever...or it's free. Our professional tree trimming services in Keller, TX are unsurpassed. Contact us today for an estimate or to setup an appointment.