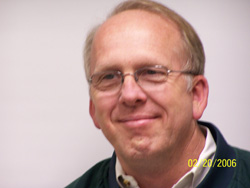 If trees are not regularly pruned to remove broken and overgrown limbs, low-hanging branches and dead areas, they will not thrive. We are reputable company that offers professional tree pruning in Keller, TX that improves the health of trees. Plus, our crew knows how to enhance the health of trees. The top-grade services that our proficient team offers are unsurpassed and will not be beat. If you hire us, we assure you that our skilled arborists will do the job right. In addition, we guarantee they will not damage your home or trees during the pruning process.

When trees are sick or dead, branches can fall at any moment on your car, house or garage. Moreover, they could fall on people. Pruning eliminates the risks of tree branches falling and promotes new growth. Plus, it strengthens trees and makes them healthier. Our professional tree pruning services are superior to our competitors and helps reduce tree failure. Pruning is highly beneficial to trees and helps keep the in good shape. When trees look good, they can help improve your landscape. Plus, it can increase the value of your home. If trees are not pruned regularly, it could cause the tree to die, which is why we suggest that you give us a call.

Pruning helps increase the health of trees and promotes new growth. In addition, it reduces the need for tree removal due to disease. If dead and overgrown branches are not removed, trees will not flourish and may stop growing. The best way to keep trees healthy is to hire us for our highly dependable and professional tree pruning services in Keller, TX. You can trust our certified arborists to do an efficient job. We offer the most thorough tree care ever...or it's free. Please get in touch with us today to make an appointment.