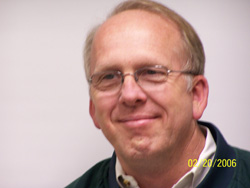 Some of the trees in your yard have overgrown and overcrowding branches that are preventing new growth. We operate a well-established and reliable business that can be trusted to offer you professional tree pruning in Southlake, TX that is unsurpassed. Our skilled and trained crew is very knowledgeable and knows how to get the job done right. We have been successfully pruning trees in your area for years and know what we are doing and will not be beat by the competition. If you want dependable services, we guarantee we are the best company in town.
Pruning is a necessary procedure if you want your trees to flourish and to look beautiful and grow. Pruning also removes weak branches that could fall on homes or people and that can stop new growth. Our crew is highly experienced and knows how to properly and safely prune any tree on your property. The professional tree pruning services that our team provides is unequaled and will not be beat. If you want your trees to be precisely pruned and to look great, we strongly urge you to get in touch with our office as soon as possible. We know what we are doing and will not be outdone and can be trusted to do an outstanding job.
Our crew is very efficient and knows how to remove dead and diseased limbs and dense areas so trees will thrive and grow. Pruning can also prevent the need to take down an entire tree. However, pruning has to be properly performed. If not, trees may suffer harm and could die. Hiring us is a smart move and means that you want top-notch care for your trees. We offer the most thorough tree care ever...or it's free and can provide you with professional tree trimming services in Southlake, TX that will not be matched. Contact us today.