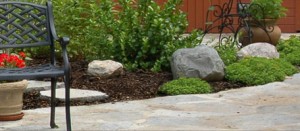 Trees are tall and beautiful and enhance the views of landscapes. One of the best ways to keep them healthy and to expand their life is to have trees professionally pruned annually. Pruning has to be done right and with the proper tools. If that is not the case new growth may stop. Plus, incorrect cutting can cause trees to die. Our reputable company has been in existence for years and offers quality tree pruning in Arlington, TX that is designed to keep trees healthy and strong year around.
Typically, the pruning process removes diseased, broken or dead branches and dense foliage for trees to thrive. It also allows more light to reach the undergrowth and increases air circulation. Pruning can be done throughout the year to enhance the condition of trees. It is a fact that pruning helps eliminate diseases and can prevent bug infestations. Plus, it strengthens trees so they can withstand the elements. When quality tree pruning is done by experts like us, it is a given that trees will be more robust. If clients want their trees to prosper, our company is the best place in town to call.
Our crew knows how to properly prune trees and will use the correct methods and equipment. We can be trusted to do the job right and to do it safely. Customers can rely on our skilled and certified crew to have the knowledge and experience to provide the, with quality tree pruning and care in Arlington, TX. The services we offer will not be equaled by any competitor in town. If clients want their trees to grow and to be healthier, we suggest that they hire us. We are a reliable business that provides the most thorough tree care ever...or it's free. Please contact us today for an estimate or to book an appointment.