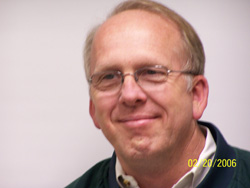 If you are worried that you will hire someone for your tree pruning only to have them do a sloppy job, then you need to hire our company for this. We will do the most thorough tree care ever... or it's free. That is our guarantee to you and the reason that you can trust us with this work. We are always going to do professional tree pruning in Keller, TX because we are passionate about this service that we do. You might know how to take care of the rest of your yard, but your trees are just something different and you don't know how to care for them. If so, then that is where we come in.
Our company is happy to help you in any way that we can with your trees. We know how to do the pruning well, and we will do it right so that your trees are at their best. We will do just as much pruning as is needed, and we will make your trees healthy. You will never be concerned about the trees when we are working on them, but you will know that they will be much better than they would be if you tried to take care of things yourself.


When you need to know that everything will get done well, you need to hire the most professional and passionate company out there. Our company does professional tree pruning in Keller, TX every time, and you can count on that. You can know that we are going to work hard for you because we care so much about what we do. We have a passion for trees and giving them the best care, and you can count on our services. Let us do what we can, and you will feel good about it.