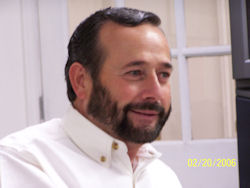 If you think that it would be good to have tree fertilization done in Keller, TX so that your trees can grow big and strong, then you can ask us to do this. You might not know anything about taking care of trees, but our company knows a lot about it. We have been trained to take care of trees and we have a lot of experience with it. We even reassure all of our customers that we will do the best work by saying that we are going to do the most thorough tree care ever... or it's free. So, when you want to get your trees healthier than ever, you need to contact us.
Let us take care of the tree fertilization because we know what needs to be done for each tree. If you tried to do it, then you might try too hard and make the trees fail because of that. Or you might not end up doing enough for them that it would make a difference. We know just what to do for each tree, and we will try our hardest to get the trees to be healthy so you can feel great about each of the trees you have on your property.
You are going to be glad that you chose us when you see how much we care about the process of taking care of trees. We know all about tree fertilization in Keller, TX and we are good at caring for trees. You will be happy to give your trees into such capable hands. Our company will be there to take care of the trees anytime that you ask us to, and you are going to be glad to see us doing that well. Your trees will be at their best when you hire our company to take care of them.