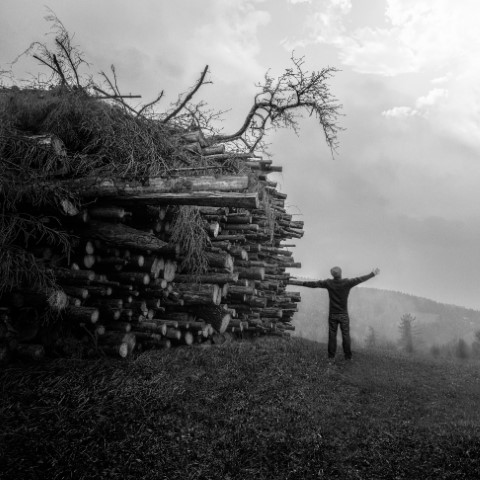 When you have tree stumps out in your yard, you may ask yourself how you will get rid of them. Do you need to dig them up and take them out?
Can you leave the stumps there? Do you know what a homeowner needs to do?
Stump grinding may be the most effective way to eliminate unsightly tree stumps in your yard; however, here's the thing.
It would help if you always used the professional stump grinder from Roanoke, TX, to solve the problems. You can spend ages with a shovel and get nowhere by yourself. Professionals can make your ugly stumps vanish.
Stump Removal Can be Highly Dangerous
Everybody who attempts to remove a tree stump can end up using chainsaws or axes or even try to pull the stump up with his vehicle. Getting a saw to a stump may appear to be simple, which it is; however, it is also extremely dangerous.
Many things may go wrong if you are dealing with heavy equipment, and not to mention debris that will unavoidably bounce off the stump as you work on it. Many people think they can attach the stump to a truck and pull it out, of course, but that is an awful idea.
Tree roots go deep underground, and attempting to pull them out with a truck, sometimes a powerful one, can cost you hundreds of dollars in vehicle repairs. You are better calling J. Davis Tree Care Solutions for the easy method of stump removal.
Understanding Tree Roots?
So when we told you tree stump was easy but dangerous, it isn't easy.
Even the professional stump grinders from J Davis finds it hard, even with dedicated machinery for the task.
You will need to understand where you have to go to remove the deep stump and the procedure for cleaning when the work is done. If you don't, you can end up with a gigantic hole in your yard.
Also, if you don't do the job correctly, it will grow back. Roanoke professional tree care specialists can remove stumps and make sure they never grow back.
Call the Tree Care Specialists in Roanoke for Stump Removal
All our technicians have the skills and expertise to remove those horrible looking tree stumps correctly.
We understand that it is frustrating to look at this blemish whenever you look out of your window. Therefore, you should contact us as soon as possible.
A tree stump can also be very dangerous. You may trip over it, or you might break your lawnmower if it hits the stump.
When you have problems with tree stumps and need local experts. Contact J Davis Tree Care Solutions for the very stump grinding services or use the compact form below for a direct response.
You can even check out our customer reviews on BBB, Yelp, or Yellow Pages.

Fill in the form for a direct reply