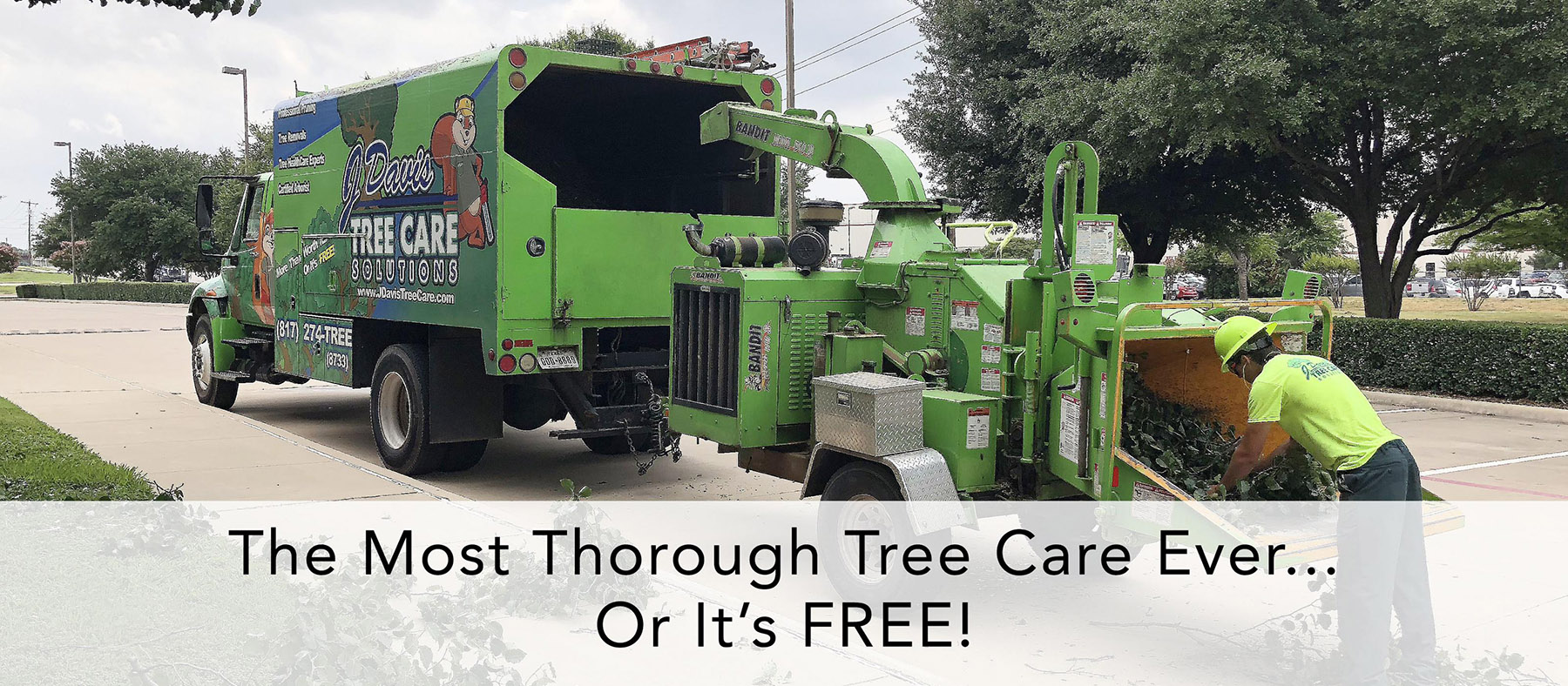 A tree stump on your property might not seem like a big deal, but it can actually be a significant threat to your family's safety and the health of your yard. Stumps can cause serious injury to children and pets and prevent your lawn from getting the care it needs.
At J Davis Tree Care Services, we offer professional stump removal services to ensure the safety and beauty of your property.
Why Choose J Davis For Northlake, TX Stump Removal?
At J Davis, we are fully licensed to provide a range of tree services, including Northlake, TX stump removal and grinding. We understand that stump removal can be complex and dangerous, so we use professional machinery and techniques to ensure the job is done safely and efficiently.
Our team of certified arborists has the knowledge and experience to remove any stump from your property correctly.
Our Services For Tree Removal
We offer two principal methods of Northlake, TX stump removal: stump grinding and stump removal.
Stump Grinding:
Stump grinding involves using a powerful machine to cut the stump to its ideal height. This leaves a clean yard and ensures that it blends well with the rest of your environment.
Though it takes care of the tree's visible remains, the roots of the tree will still be underground, which can cause germination, fungus, or the stump to grow back.
Pros:
Fast and efficient

Less intrusive and cleaner than Northlake, TX stump removal

Environmentally friendly uses wood chips as mulch

Leaves a clean yard

More economical than stump removal
Cons:
Roots remain underground

Messy unless done by trained professionals, such as J Davis arborists
Northlake, TX stump removal, also called "stump pulling" involves removing the entire tree from the roots. This can be invasive and create a wide, unattractive hole in your yard. At J Davis, we will make sure the hole is appropriately filled.
Pros:
Removes stump and roots

Stops regrowth
Cons:
Costlier than stump grinding

More intrusive as it creates a hole

Less environmentally friendly
Get Help To Clear Your Yard With Expert Tree Care Services
Improve the appearance of your yard, free up space, extend the life of your lawn mower, and keep your family safe with J Davis Tree Care Services' stump grinding and Northlake, TX stump removal services.
Contact us today to schedule a consultation and get a free quote. Trust us to handle all your tree care needs safely and efficiently.
If you need more of the best tree care programs, contact us or use the compact form below for a direct response.
You can even check our customer reviews on BBB, Yelp, or Yellow Pages.

Fill In For A Quick Response