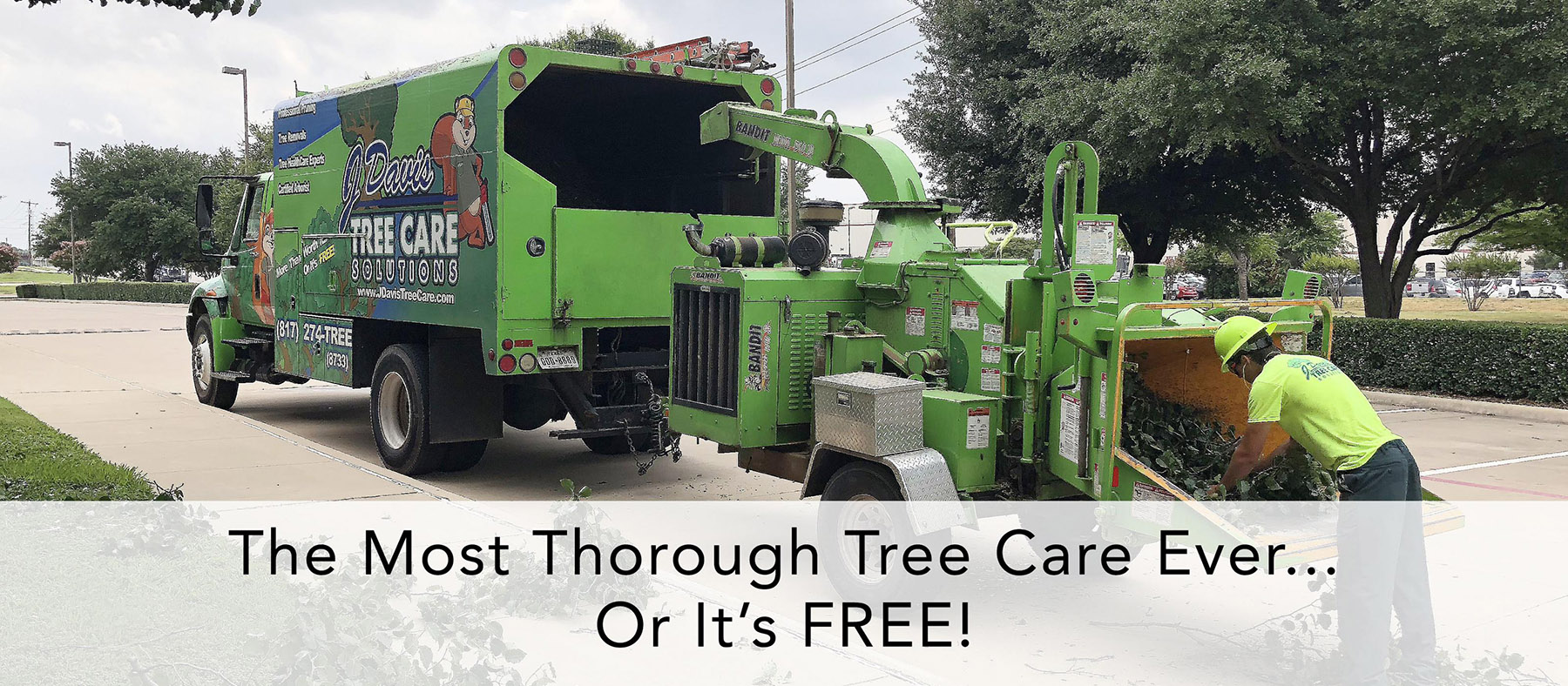 A slight lean in your tree is acceptable, but if it appears to be falling over, it means you have a further issue. If a tree in your yard is ill, rotting, or has any other issues, it should be removed and disposed of as soon as possible.
If you detect any of these warning signs, you should contact a Fort Worth tree service as soon as possible.
Fort Worth Tree Care Services Can Spot Signs of Risky Trees
Mushrooms usually only grow in situations where there is decay. As they become more prominent, they can do more damage. Mushrooms are commonly related to tree decay, so if your Fort Worth tree service detects them, you may be in for some bad news.
Branches that are dead or broken are easy to notice, especially in the spring and summer. On decaying branches, brown and withered foliage, or no leaves, are prevalent.
Over time, these branches will become more vulnerable to storm damage, which could be dangerous and cause property damage.
A slight lean in your tree is acceptable, but if it appears to be on the verge of falling over, it indicates that your tree's weight distribution is insufficient, tugging it to one side. In addition, if you live in a location prone to severe weather, leaning trees can be exceedingly dangerous and detrimental to your property.
Trees Need Solid Roots To Remain Standing
If the roots are exposed, or the soil opposite the lean is cracked, your tree could likely risk your property. If you have any concerns about leaning trees, please contact your professional J Davis tree care services arborist professionals.
Distinct insects leave distinct chewing patterns on the tree, and they may even eat on different sections of it. This image shows the scars caused by a bark beetle on a tree's trunk. If insects assault your tree, it could perish. In addition, the bark of your trees may be punctured by tiny insects. Please contact our ISA-certified arborist if you notice any signs of insect damage to your trees.
Where to Get Fort Worth, AZ Tree Removal Help
If any of these conditions are present, you should get your tree inspected by an ISA Certified Arborist. In addition, arborists at J Davis Tree Care Services may inspect your trees and recommend tree removal if they can't be saved.
Our entire team is dedicated to ensuring that our trees are in the finest possible condition.
Contact J Davis Tree Care Solutions to find out more about the best tree care or tree removal if you think you have a high-risk tree. You can also use the compact form below for a direct response.
You can even check out our customer reviews on BBB, Yelp, or Yellow Pages.

Fill in for a fast response