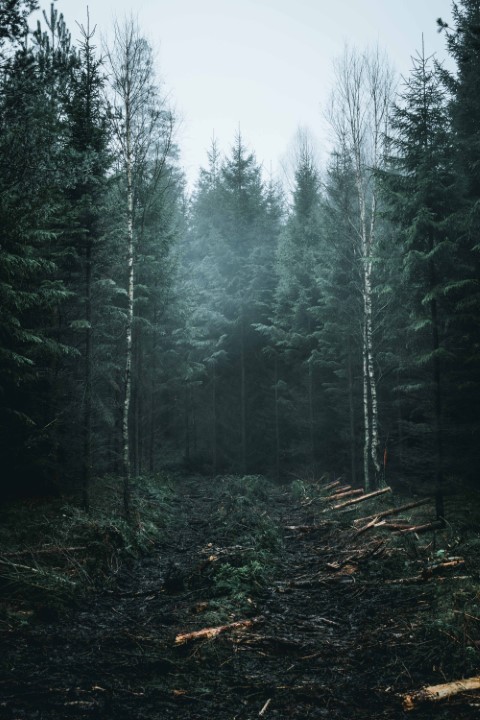 Many Arlington, Texas, residents welcome winter with excitement as they enjoy the cooler temperatures and holiday celebrations. But, unfortunately, it's easy to lose track of our Christmas trees amidst all the holiday preparations.
Keeping your trees hydrated through the winter will help them thrive through the harsh weather and prepare them for the growth spurt in the spring.
Keep your trees healthy and hydrated this winter by reading this article for more information on the value of winter tree watering and practical advice from your local Arlington tree care professionals.
What's The Deal With Watering Trees In Winter?
Even when they're dormant, trees can suffer from dehydration in cold, dry weather. So if you look at a tree and don't see any signs of growth, that doesn't mean the tree's root system isn't busy developing and taking in the water, oxygen, and nutrients it needs to stay healthy.
The soil protects the tree's roots from the cold, and the water provides insulation for the soil and the tree. Finally, decomposition is slowed in dry soil, which means the organic matter isn't breaking down and enriching the soil with the organisms and nutrients needed to maintain tree health.
When Is the Best Time to Water My Trees?
Watering trees during the dormant season isn't as necessary as during the growing season because the trees' biological processes are slowed.
The trees will need watering once or twice a month until spring growth begins.

Make sure there is no snow or ice around your trees before you water them when the temperature rises above 40 degrees Fahrenheit.

It would help if you watered your trees first thing in the morning to give them time to soak up the moisture before nightfall when temperatures drop.

Soak dry ground when necessary.

The frequency of your winter watering may need to be adjusted based on the soil's moisture level and how windy your location is.
How To Check Trees Watering Needs?
Simply inserting a moisture meter or using your fingers can tell if a tree needs watering.
Dig a hole two inches deep with a gardening tool, and then rock the tool back and forth to make a shallow, zigzagging trench. Feel the soil with your finger.
Your tree does not need watering if the soil is moist when you touch it. However, if it's dry, water it even though it's winter.
If you're unsure how to water your tree correctly or need support with winter tree care, reach out to J Davis tree care professionals.
How to Water Arlington, TX Trees in Winter
Watering trees is essential all year, but there are some seasonal differences to keep in mind. You can help ensure the long-term health of your tree by following these straightforward watering guidelines.
Get the nutrients and water your trees need, even in the dead of winter, with the help of a deep root watering probe.
A "deep root watering" technique involves injecting water several inches below the soil's surface into the area where the roots are. This prevents water from pooling on the soil's surface or evaporating before it reaches the plant's roots.

Use J Davis Winter Tree Care For Healthy Trees In Arlington
Proper winter tree care is essential to ensure that trees in Arlington, TX make it through the winter and into a healthy growing season.
The practice of watering trees during the winter is only the beginning. It's also an excellent time to check your trees for signs of pests and diseases, do some trimming and pruning, and treat any iron chlorosis.
We are a licensed and insured business providing tree services for commercial and private properties. If you'd like more information, please contact J Davis Tree Care Solutions for the best tree programs, or fill out the short form below for a prompt response.
You can check our customer reviews on BBB, Yelp, or Yellow Pages.

Fill In For A Quick Response