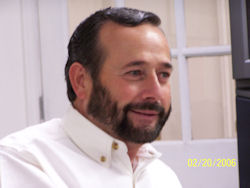 Are your trees living or thriving? Do you have an issue with bugs? If you are looking for a high-quality tree fertilization service in Arlington, TX to improve the life of your trees, then Davis Tree Care is the perfect company for you. We have been serving the community for years. We are well known for excellent customer service and very affordable pricing.

What is tree fertilization?


A fertilization service is designed to protect your trees from harmful insects and diseases. It will drastically improve trees that are dying or lacking proper care. Our team of professionals have undergone extensive training to have knowledge on a wide variety of trees and the care that they need. If your trees are not looking grand or living the best life they can, then you should check into our tree fertilization services in Arlington, TX.


Why is tree fertilization important?


Trees are living things that need the proper care to thrive and blossom. If your trees aren't properly maintained, then they can and up dying very quickly. We are in the business of saving trees. If you are having any kind of tree issues, contact our friendly customer service associates. Here is a list of reasons why tree fertilization is important for your trees.


Gives your trees the nutrients they are missing.

Enhances the appearance of your trees.

Maintain the vigor of your trees.

Prevent harmful diseases and bugs from attacking your trees.


Are you ready to bring the life back into your trees? Tree fertilization services are important to give your trees the extended life they deserve. Our friendly customer service associates are available to answer any questions you may have regarding our tree fertilization services or prices. Don't waste another season looking at dead trees. Our tree experts will go above and beyond to give you maximized results.