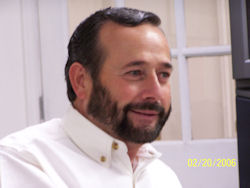 Are you looking for a reliable tree care company in Southlake, TX? Here at Davis Tree Care, we choose to be the best in caring for trees. Our years of experience have seen us serve a wide clientele who can attest to the fact that we do meet not only your expectations but also exceed them. We offer tree fertilization services at a free service, and thus you do not need to worry about any charges. Our brand is a nature lover, and therefore trees fill us with great joy. We will work round the clock to ensure you worry about other issues while we take care of your tree fertilization process.


Our brand has employed a team of well-seasoned staff who are in love with trees, and once you make the call, they will work at their level best to get the job done in good time. They are our brand image, and we are proud to associate with them because they create value in what they do. They are certified and trained in the service, and thus you do not have to worry about their skills. In addition to their expertise, they are also respectful and dedicated to what they do this will not disappoint you once you choose Davis Tree Care for your tree fertilization in Southlake, TX.
Davis tree care through its staff will use the best fertilizers that fit the tree type you are growing on your land. There are a number of them in the market, and our staff has the knowledge of which one fits each type of tree and soil. Growing your tree on your residential or commercial property will be no issue once you let us do the job for you because we will fertilize your tree with the right nutrient it needs.


Choose the best for the best and let us handle all works involved as you hustle on other issues. Davis Tree Care is the number one experience tree company of your choice.