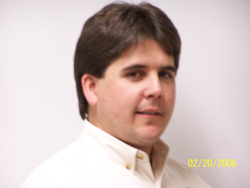 In forests, soils have nutrients galore. However, that's not often the case in our yards.
As you sweep leaves, twigs, and fallen bark away, you remove potential recycling of nutrients in the soil. Besides, you may have grass around trees that often out-competes for the available water and nutrients for the trees. It's for these reasons that you need to fertilize your trees with a slow-release fertilizer to mimic nature! So, read on to learn more about tree fertilization in Arlington, TX.
When Is The Ideal Time To Fertilize Trees?
At Davis Tree Care, we fertilize with the best products in the market. With our formulas, you do not have to worry about "when is the best time to fertilize." The fertilizers we use are designed to release nutrients consistently over time, in spite of when they're applied.
However, fertilizing in Fall and Spring seasons still comes with its own benefits. These are:
Fertilizing in Fall
Helps recover nutrients that are lost in the summer
Promotes growth of the roots during the winter (if the soil is not frozen)
Fertilizing in Spring
Supports a new flush of growth throughout the season of quintessential growing
Green up tree leaves to stay vibrant during summer and Fall
Supplies vital nutrients that keep the trees healthy and help them fight infection
Signs you need tree fertilization in Arlington, TX
If you really care about your trees and want them to be healthy and beautiful, add a little fertilizer to its soil. Some of the signs that your plants need fertilization to restore its health include:
Shorter than average twig growth in a year
Dead branches or branch tips
Less and undersized leaves
Excessive change of color of the leaves, such as yellow or purple
Leaf veins being darker than the leaf margins
If your trees have any of the above symptoms, call Davis Tree Care to inspect the tree, test the soil, and recommend the most thorough tree care ever.