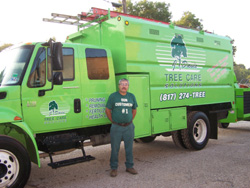 Trimming a tree can help the tree to look prettier and also to be healthier. Cutting off some of the branches of a tree can help that tree to be at its best. When you are looking for quality tree care services in Keller, TX because you know that the trees in your yard are just not as healthy as you want them to be, know that we are here for you. We know what a tree needs to be at its best, and we will help your trees not only look good but also live a long time. We know what we need to do in order to help trees be prosperous.
When you pay someone to provide your trees with help and get them looking healthy, you want to make sure that you are paying a fair price. You want to make sure that you will see a difference when it comes to your trees and that you will not have to spend too much on our services. We will give you all of the help that you are seeking, providing you with the most thorough tree care ever, or you will not be required to pay for the services that we offer.
It is important for you to bring quality tree care services in Keller, TX to your yard, and it is important that you get someone to come to your yard at just the right time. When we come to work on your trees and your yard, we will make sure that we are doing things in the timing that is best for your trees and for you. We will give your trees the help that they need just when they need it, and we will get out of your yard quickly when we are finished with our work, so that you can live your life.