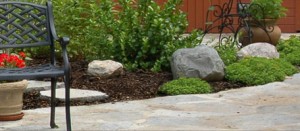 Maintaining and caring for trees is something that should not be done by amateurs in any circumstances. Doing certain maintenance work, yourself is simply never a good idea, it never saves you money and it puts both you and trees at risk. Anybody considering cutting, pruning or trimming trees themselves should stop before doing so. The best option is to hire a professional and high-quality tree trimming service in Keller, TX. In this district, our company Davis Tree Care offer the most effective trimming service. Simply contact us now for further details or a free quote.
We have been the best quality tree trimming service in Keller, TX for quite a few years now, and have many satisfied regular customers. Our care teams are highly experienced and can serve any residential, public, or commercial property in this area. Our teams have the right gear for carrying out forms of tree care or removal at your property. Our expert teams will trim, cut or prune the trees on your property within the agreed timescale and at the price quoted to you. Not only will the trees look neat and tidy they will be healthier and grow better after being trimmed. Plus using our teams means that the only effort you need to make is to contact us in the first place, and that could not be any easier.
The quality tree trimming service provided by us is quick, thorough and gives you great value for your money. Our teams have the equipment and the expertise to trim your trees in no time at all. Call now for your free estimate.
After all, in this district no other tree care provider can match our quality service.
We have no qualms in offering the most thorough tree care ever... or it's free.