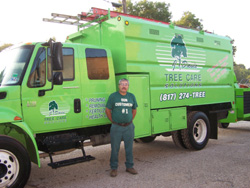 Does your residential or commercial property have any beautiful trees to enjoy looking at? Your trees need routine maintenance just as your landscape does. We are the leading company for quality tree care services in Keller, TX. If you are looking for high-quality tree maintenance at affordable prices, then you have come to the right place. Our team of professionals will go above and beyond to make sure that your trees are always thriving and looking their best.

Why should you hire our team of professionals?


♦ Your trees are more than just aesthetic. They bring more fresh air into the world for better breathing quality. We will strive for perfection to give you a fast, friendly, and efficient quality tree service in Keller, TX on every occasion.


♦ Our company provides extensive training to all our professionals to ensure that we can give you the best tree service for a wide variety of trees. You will be amazed at how we will transform your property into a welcoming atmosphere filled with beauty.


♦ We will follow all standards and regulations required. We adhere to strict time management policies to make sure that we are punctual, hard-working, and will give you a quick completion of service.


♦ Our team uses specially designed equipment to provide you with maximized results whether you are in ned of a small or large quality tree services.
Contact Us
Contact our friendly customer service associates today, and let's get started by scheduling your appointment. We will work closely with you to give you exactly what you want. We are looking forward to taking your curb appeal to a whole new level. We have the lowest prices in the area. We can schedule routine maintenance services so that you will never have to lift another finger on your tree care.