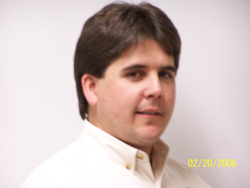 You can either hire a tree removal company or DIY if there are trees that are posing threat in your locality. It's free to remove a tree on your own but if you hire a professional tree removal company in Arlington, TX, you will have to pay a considerable amount of money depending on the services you are getting, type of the company and your locality. However, what is the benefits associated with tree removal?


i. Keep the surroundings clean

When you remove unnecessary trees from your garden, you limit the twigs, acorns and the leaves in your home thus keeping the surroundings clean. Additionally, when you have numerous trees in your garden, there is a high probability that the sun will not reach the ground thus making it hard for other plants to grow.


ii. Safety concerns

Overgrown tree roots can affect the foundation of your house thus posing a threat to you, your family members and other people in your household. On the other hand, if your house has a driveway or there are close nearby your house, you can reduce injuries or accidents by removing old trees which could fall. In some cases, trimming the tree branches or removing an entire tree is the only remediation to the problem.

iii. Save time and money

Hiring a tree removal company is a good approach because you can focus on other things e.g. work or chores. Additionally, you will save a considerable amount of money because you will reduce injury or accident cases in your household. In extreme cases, you can get professional advice or opinion about a tree to determine whether to remove or trim it. This is important because you can avoid personal injuries or property damage in the long run.

However, you should hire a professional tree removal company in Arlington, TX with the right tools and equipment, experience and great customer relations to get the best services. Consider checking their reviews and comments from other home or business owners.