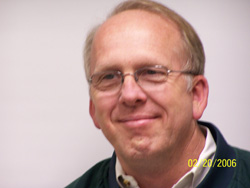 We all love a green backyard with that nice welcoming touch. Right? Well, it needs a lot of work to ensure the same garden looks even more welcoming to come next summer. Without the proper tree care, guess what, you won't be loving the look. Everything might even start dying and falling off, causing damages and risking your family's safety.


One of the best crucial tree care activities is tree pruning. The pruning ensures your tree do not dead branches habiting its growth. It also provides you keep the people passing around it safely. Dead branches can be hazardous as they can fall any time, thus endangering your family or even causing damages to your property or the power lines.


Removing the dangerous limbs and keeping the tree safe is the best course of action. But the fact is, the whole activity can be hazardous depending on the size of the tree and the brunches needing pruning, and the tree location. That's why it's always recommended you leave the job to experts with experience in professional tree pruning in Arlington, TX.


Professional Tree Care Company has everything needed to handle tree care, including the right pruning tools. Another thing, the company's workforce is experiences and well-matched for the job. What's more, they are licensed to ensure you do not take any expenses other than the tree care service fee. And the best part is, you get a hands-free cleaning after all the work is done.


If you're thinking of improving the beauty of your backyard trees, the safety of your family and property, you need to think big. Get a reputable tree care company that is more than capable of offering the best professional tree pruning service in Arlington, TX. When you do, you will not only be spending your hard-earned money wisely but also be gifting yourself and your family safety and peace of mind.