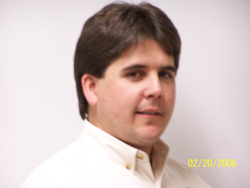 Your trees are only beautiful when they have been cared for. When they have been left on their own, with no one trimming them, they start to look wild and messy. You want your trees to be beautiful so that your whole yard can be beautiful. You need to find someone who will trim the branches that are sticking out in weird places. You need to find someone who will have an idea of how the perfect tree should look and who will make your trees look like that. We know how to take on your tree trimming work in Arlington, TX.
You want your trees to be healthy after the tree trimming work in Arlington, TX has taken place. You know that there is no point in having them look good if they are not going to be healthy. You want the pieces that are cut from the trees to be cut off to help it be at its best. When you have us trim your trees, we will take off those parts of the tree that might cause trouble for it. We will make sure that the tree is trimmed in a way that will help it grow taller and healthier.
You would like for any trimming work that is done in your yard to be completed in a thorough way. You want someone to go around each tree and make sure that they are getting all sides of them. When we complete tree care work for you, we will provide you with the most thorough services or you will not be expected to pay for our help. We want you to feel that you are getting exactly the kind of help that you need and that every dollar that you spend on caring for your trees is a dollar that is being well spent.