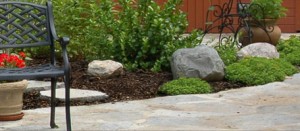 There could be several reasons why you want a tree in your garden to be removed. The tree may be close to the house and you are concerned about safety. It may be too large and so blocks out all the light from reaching your property. Whatever the reason, you need to make sure that the tree is removed safely by a professional. Davis Tree Care pride ourselves on offering quality tree removal in Southlake, TX at highly competitive prices.
Davis Tree Care have many years of experience in the tree surgery industry. All members of our team are fully trained and highly skilled. Quality tree removal is something they are passionate about and this is obvious in their attitude toward their work. They will quickly identify the action that needs to be taken to remove your tree and all work will be completed to the highest standards. Before we begin any work we will give you an estimated time scale for the work. We will always aim to carry out our work with the minimum of disruption to you and your family. All waste will be taken away and disposed of in an environmentally friendly way.
We would be happy to provide you with a free quote for our tree removal services in Southlake, TX. This quote will be made without obligation. All of our work is fully guaranteed and you will receive the most thorough tree care ever....or it's free. If you have any questions about any of the services that we offer, then please do not hesitate to get in touch. Our prices are very competitive, but we still guarantee that you will get a quality tree removal service. We have gained many satisfied customers over the years and have references and testimonials that we can share with you.