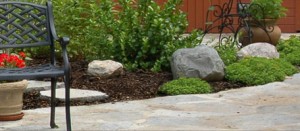 Life is beautiful when you have trees around you. Trees can make your yard look attractive and plays a significant role in the ecosystem. They provide not only oxygen, but also food and shelter to both man and animals. We all love the greenery and how they keep our environment neat and clean with fresh air. But when the trees grow up, they need to be trimmed and pruned by a professional. Typically, your trees need proper care and attention to remain healthy and appealing. Here's are the advantages of quality tree pruning in Southlake, TX done by a professional.
The Natural Appeal
It takes quality tree pruning in Southlake, TX to have attractive backyard and sidewalks. Without any care, your tree or garden might look like awkward lifeless objects. As people pass by, they might not notice or appreciate your work, and sometimes the trees might go haywire. Besides, pruning promotes good air circulation and prompts the growth of new leaves and branches.
Professional Care Pays Attention To The Detail
Tree pruning is far more treacherous as compared to trimming the bush or a small plant. However, quality tree pruning will pay attention to the critical area to ensure you have attractive, healthy trees. Professionals will help do everything from tree crown reduction, tree crown thinning, felling and tree removal, deadwood removal, hedge trimming and planting, pollarding, tree planting, tree reports, etc.
Maintain The Health Of The Tree
Tree pruning removes dead, dying, and diseased limbs, preventing further decay. With vast knowledge in trees, professionals know how to cut to eliminate entry points for fungi and bacteria that cause rot diseases.
Reduce Chances Of Accident
Trees which aren't pruned become a risk to nearby structures. They can
pose a threat to buildings beneath them or cut through power lines, especially in stormy weather. You shouldn't thus overlook the services of quality tree pruning to maintain a more aesthetically pleasing landscape.
If you live in the ### Area, feel free to turn to the Davis Tree Care services for professional services that guarantee maximum property beauty.